Meet Our Team
A standard of excellence in personalized dental care enables us to provide the quality dental services our patients deserve. We provide comprehensive treatment planning and use restorative and cosmetic dentistry to achieve your optimal dental health. Should a dental emergency occur, we make every effort to see and care for you as soon as possible.
---
Lemlem

Registered Dental Assistant
Lemlem received her Bachelor of Science in Dental Hygiene from USC School of Dentistry. Lemlem is an outgoing and compassionate person who is dedicated to giving her patients the best quality of care as well as making them feel part of our family. She is also committed to her community by volunteering to provide services to those who are unable to afford dental care. In her spare time, Lemlem enjoys watching movies, traveling, and spending time with her husband, Joshua, and kids, Noam and Linoy.
Dezireh

Office Manager
Miramar College: English Major 1994-1995, Grossmont College: Registered Dental Assistant 1996. 21 years' experience as a Dental assistant and front desk receptionist, financial coordinator, medical/dental billing.

I have been fortunate to work in jobs that I love. Our dental office truly values patients on a personal level. There is a sense of caring for one another and we have a friendly and fun environment. I love to do Pilates, walk, and watch basketball. I also enjoy spending time with my husband and daughter.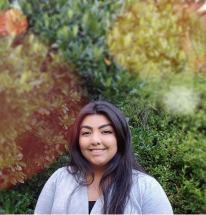 Stephanie

Receptionist
Graduated with a DA certificate and Dental Radiology certificate in 2017. She loves working with people and learning new skills. She enjoys spending time her family, Sophia and Heli. Steph has worked several years in customer service and about 2 years in the dental field. Steph enjoys being a part of Dr. Thais team to achieve brighter and healthier smiles one day at a time.
Reena

Dental Assistant
My name is Reena Kamboj. I have been working as a Dental Assistant for couple of years & recently achieved my RDA license. I am very proud to be part of Dr Thai's team. I love my Dental assistant job as it allows me to meet new families & make them comfortable during treatment. At Dr Thai's office we treats patients as our family. In my spare time, I love to spend time with family, travel & host parties at my house.
Moji

Dental Assistant
Moji has over 18 years of experience as a registered Dental Assistant.
She truly enjoys her work and strongly believes in outstanding patient care. She wants to make sure every patient has a pleasant and comfortable visit and leaves happy with the level of care he or she received. Her favorite part of working in the dental office is observing the positive results that dentistry can provide for patients. When not working she enjoys spending quality time with her family and friends. Her hobbies include reading, and enjoying the beauty of nature.
Anai

Registered Dental Hygienist
Anai started in the dental field in 2016. She received her Bachelors degree in Dental Hygiene in 2018 from WLAC/UCLA and was awarded Magna Cum Laude . She is currently working towards her Masters in Dental Hygiene. Her academic and career success has allowed her to specialize in scaling and root planning work alongside us with periodontal treatment. Anai works to build a relationship with each patient. During her time with the patients, she will help teach the importance of oral hygiene and share valuable tips to help maintain oral health. Anai is married, loves spending time with family, hiking, crafting, dancing, watching movies and loves to travel!