Meet Our Team
A standard of excellence in personalized dental care enables us to provide the quality dental services our patients deserve. We provide comprehensive treatment planning and use restorative and cosmetic dentistry to achieve your optimal dental health. Should a dental emergency occur, we make every effort to see and care for you as soon as possible.
---
Anna

Registered Dental Assistant
Anna has been working in the dental field since 1994. She is passionate about her work as a Registered Dental Assistant (RDA), and dedicated to giving patients the best possible care. Anna and her husband have one son. In her free time, she enjoys spending time with her family and friends, hiking, reading and going to the beach.

When not working she enjoys traveling with her husband and especially loves going to the beach. She also loves spending time with her 3 grandchildren. One of her favorite things to do is watch her grandsons play baseball while playing with her little granddaughter.
Lemlem

Registered Dental Assistant
Lemlem received her Bachelor of Science in Dental Hygiene from USC School of Dentistry. Lemlem is an outgoing and compassionate person who is dedicated to giving her patients the best quality of care as well as making them feel part of our family. She is also committed to her community by volunteering to provide services to those who are unable to afford dental care. In her spare time, Lemlem enjoys watching movies, traveling, and spending time with her husband, Joshua, and kids, Noam and Linoy.
Dezireh

Office Manager
Miramar College: English Major 1994-1995, Grossmont College: Registered Dental Assistant 1996. 21 years' experience as a Dental assistant and front desk receptionist, financial coordinator, medical/dental billing.

I have been fortunate to work in jobs that I love. Our dental office truly values patients on a personal level. There is a sense of caring for one another and we have a friendly and fun environment. I love to do Pilates, walk, and watch basketball. I also enjoy spending time with my husband and daughter.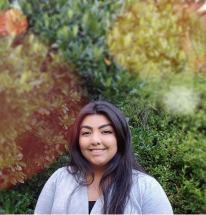 Stephanie

Receptionist
Graduated with a DA certificate and Dental Radiology certificate in 2017. She loves working with people and learning new skills. She enjoys spending time her family, Sophia and Heli. Steph has worked several years in customer service and about 2 years in the dental field. Steph enjoys being a part of Dr. Thais team to achieve brighter and healthier smiles one day at a time.
Derek

Dental Hygienist
Derek attended and received his dental hygiene degree from Cerritos College. Derek has a friendly attitude and a gentle approach to dentistry to ease the patient's fear and anxiety. Outside of work, he seeks new trails to hike with his friends and spoils his American Eskimo dog, Dimples.